Meet Our Team
When you're working with Centier's small business banking team, you can be assured that you are dealing directly with experienced and professional bankers who have your success as their primary goal. Experience for yourself what makes Centier the business bank of choice in Indiana.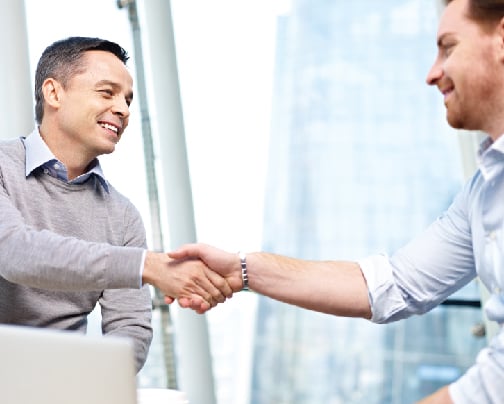 Our Free Business Checking account is ideal for small to midsize businesses and offers a variety of features to make managing your business easier. Contact us today about your business banking needs by filling out the contact form below.
Disclosures
*Transactions include checks, deposits, and deposited items. $.25 per item fee thereafter. Debit Card transactions and received ACH entries are not included in the itemized count. Monthly cash deposit greater than $40,000 will incur a $.15 charge per $100.
**Bill Pay and Mobile Deposit limit subject to Client's required activity and Bank's approval.
***Once activated, service is free for the first two months and then $10 per month thereafter. There is an additional charge of 3.49% for card-based transactions and 1% for ACH-based transactions. There are no equipment costs or per-item charges.