Billinero's $1,000 Month, Quarterly Winners Announced
Last Updated on Oct 30, 2023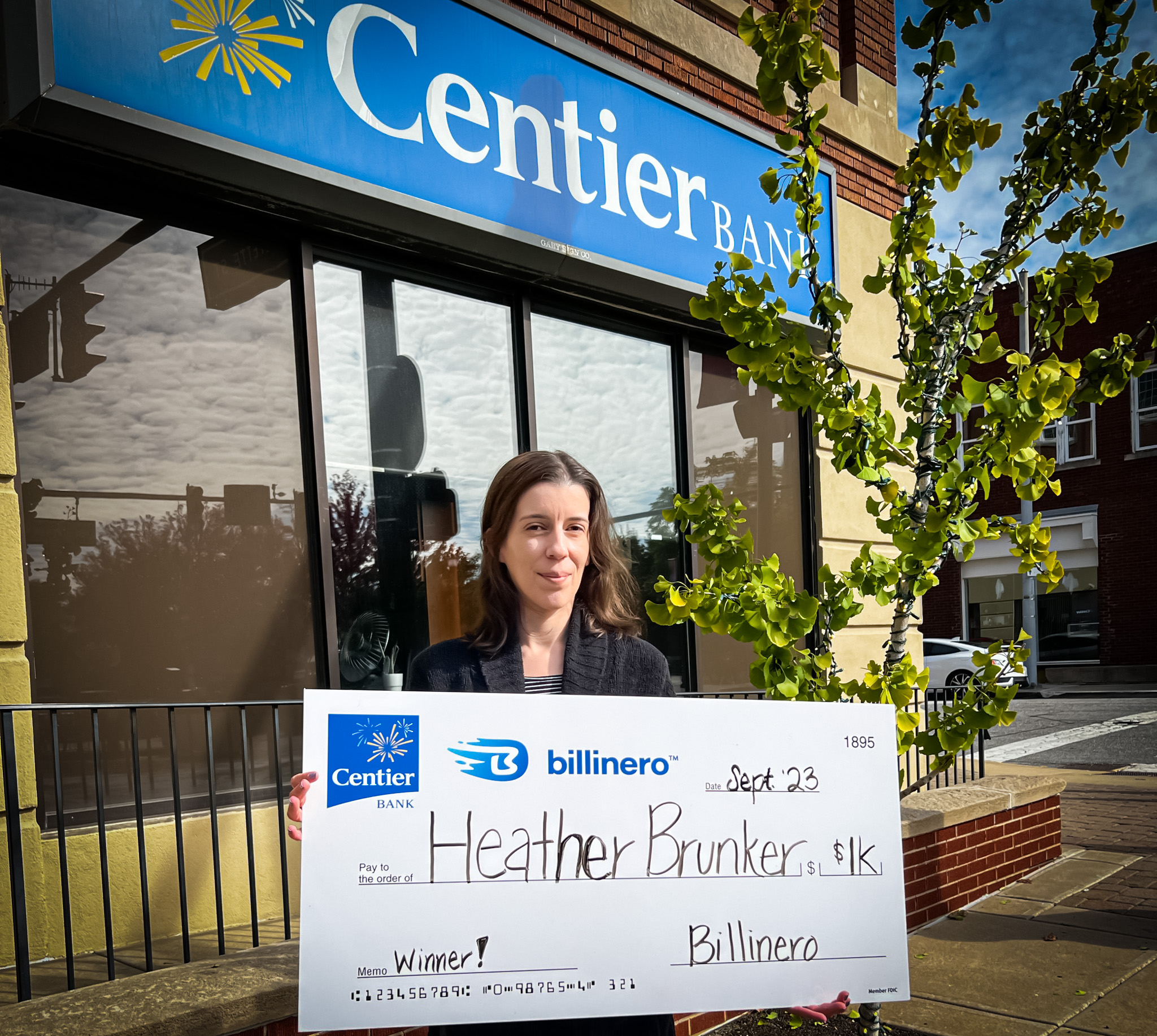 Heather Brunker of Valparaiso, Ind., was named Billinero's Quarterly $1,000 Winner
Billinero, a prize-linked savings account that awards cash prizes in monthly and quarterly drawings to select users, has named Heather Brunker of Valparaiso, Ind., as the quarterly $1,000 drawing winner and Heaven Van Kley of Demotte, Ind., as the monthly $1,000 drawing winner.
The savings account, powered by Centier Bank, is designed to help develop the habit of saving money. With each qualifying deposit, users earn an entry into the monthly drawing, and for every three qualifying deposits they make, they earn an entry into the quarterly drawing.

Brunker said she began using Billinero four years ago when it launched and was being promoted in her local Centier Bank branch in Downtown Valparaiso, Ind. Brunker has watched her savings account steadily grow in that time and was astonished to hear her name was selected in the quarterly drawing.

"I have been saving just to save, and that's exactly what I'll keep doing because it's paid off!" Brunker said. "Everyone should be using this account to save for the future—you never know when you're going to need a nest egg."
Chris Campbell, Centier Bank President, said the savings account was designed to encourage users to become financially well and ease the burden financial stress can cause.

"Not having enough money can add pressure and cause a decline in your overall wellbeing," Campbell said. "Billinero is here to help people save money so they can handle emergencies. It's nice to get rewarded every time you save, and it's working for people like Heather and Heaven!"


Billinero's next $1,000 monthly drawing is taking place Oct. 31, 2023. Users who are interested in opening an account to earn chances to win can go to
centier.com/billinero
.