Billinero Awards $1,000 Monthly Prize to February Winner
Last Updated on Mar 20, 2023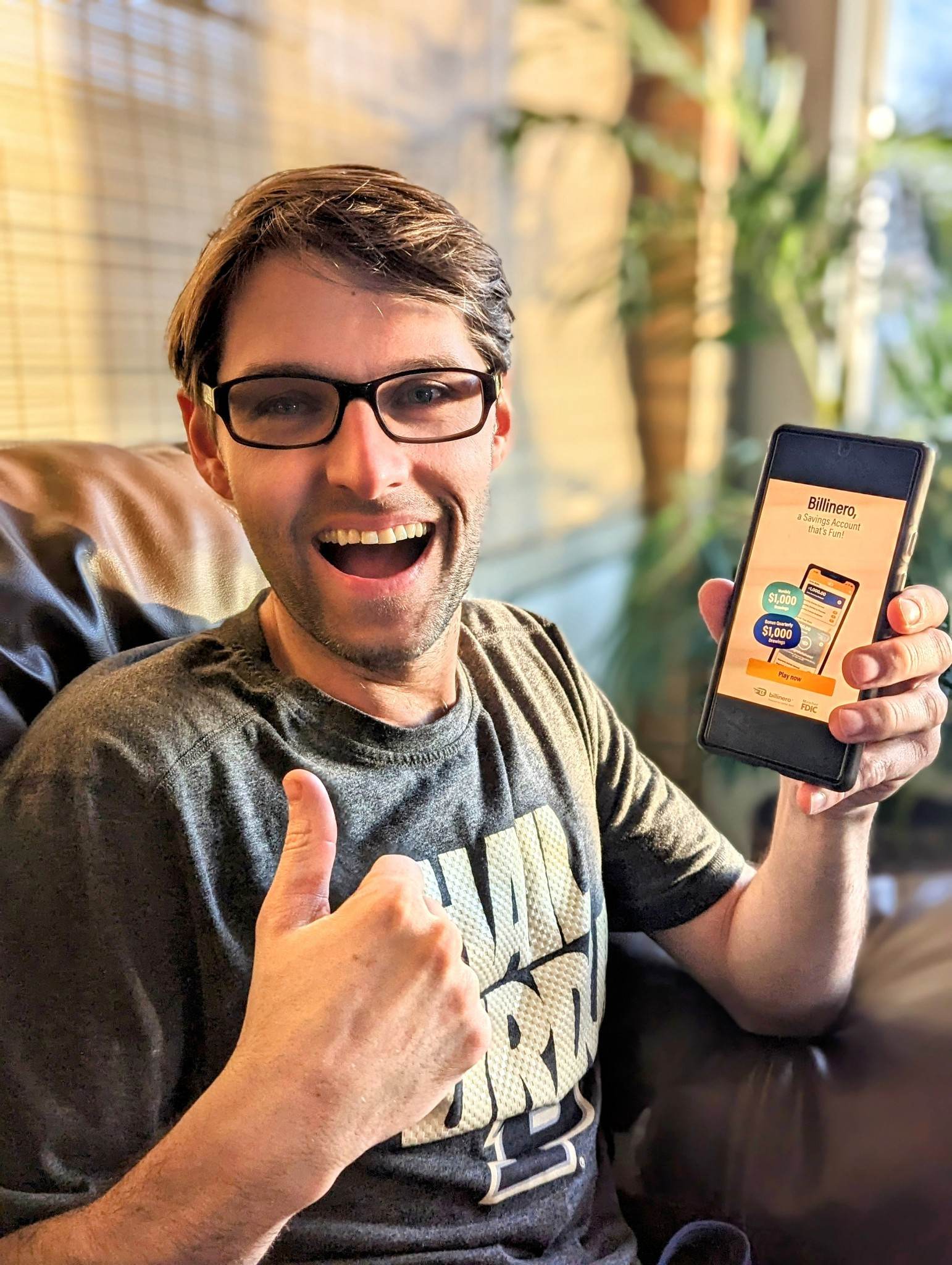 Billinero, an app-based savings account that awards cash prizes in monthly and quarterly drawings to select users, has named Justin Cunningham of Dyer, Ind. as the monthly $1,000 prize winner.
The savings account app is designed to help develop the habit of saving money. With each qualifying deposit, users earn an entry into the monthly drawing, and for every three qualifying deposits they make, they earn an entry into the quarterly drawing.
Cunningham said he began using Billinero in hopes he would win the prize drawing, and each month was amazed to watch his savings grow.
"Billinero is helping with my big plans to start my own food business which will be mobile food vending at local events and festivals in The Region," Cunningham said. "It has helped me save up until I have enough in order to purchase my own food trailer in the future. Being chosen as a winner in the drawing helps me get closer to my dream of being a business owner."

Chris Campbell, Executive Vice President of Billinero, congratulates Cunningham on being named the monthly winner and hopes his story will inspire others to save with the app.

"Justin's story of how he's using Billinero to save for his future business is heartwarming," Campbell said. "I can't wait to celebrate the opening of his business with him one day!"

Billinero's next $1,000 monthly drawing is taking place March 31, 2023. Users can download the app from the App and Google Play Stores to sign up and start earning chances to win.