Billinero Savings App Awards $1,000 Monthly Prize to April Winner
Last Updated on May 24, 2023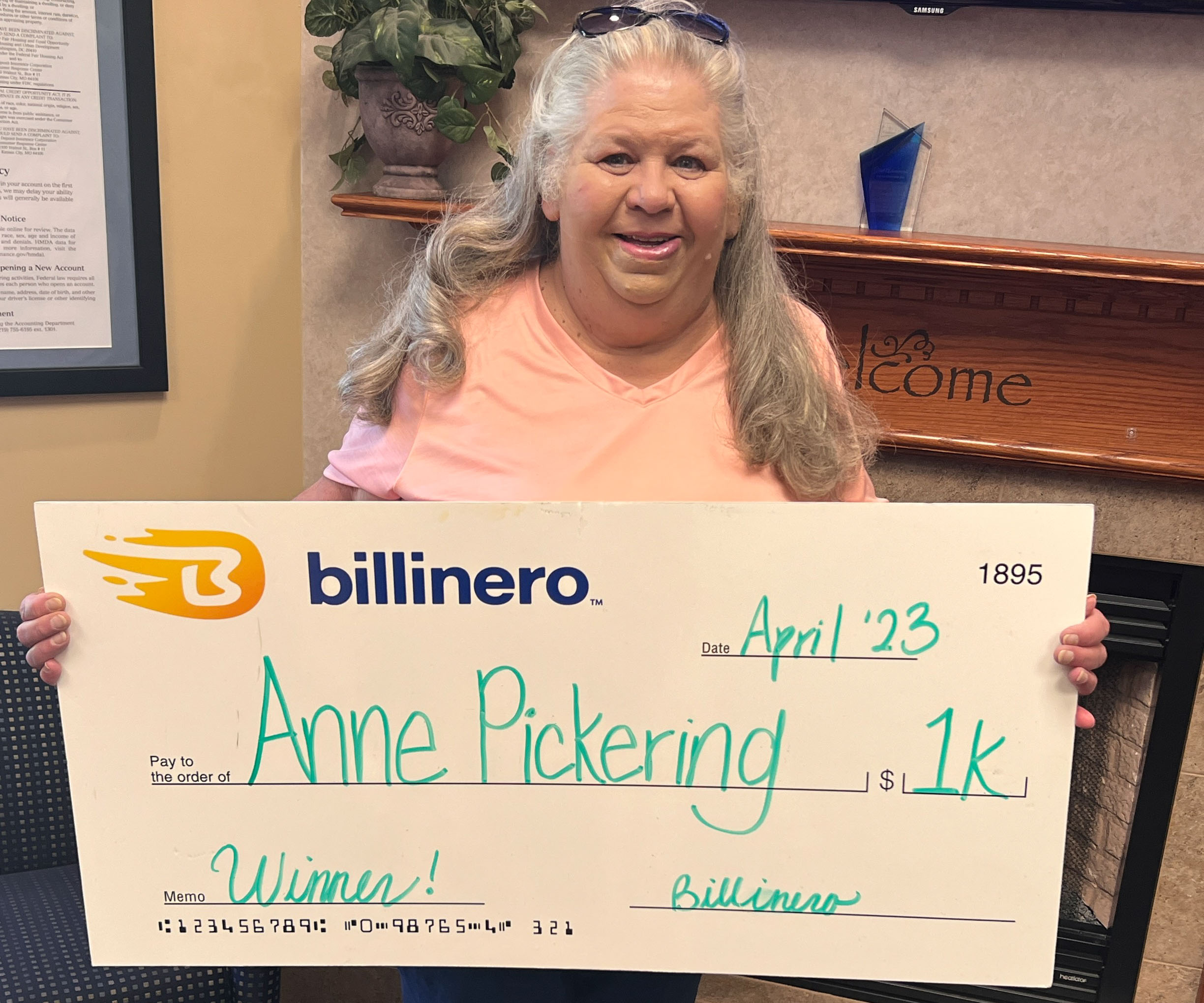 Billinero, an app-based savings account that awards cash prizes in monthly and quarterly drawings to select users, has named Anne Pickering from Portage, Ind., as the most recent $1,000 monthly drawing winner.

The savings account app is designed to help develop the habit of saving money. With each qualifying deposit, users earn an entry into the monthly drawing, and for every three qualifying deposits they make, they earn an entry into the quarterly drawing.

Pickering, who retired a few years ago, was looking forward to traveling in her retirement—but was delayed due to pandemic travel restrictions. She finally was able to enjoy a few trips this year and said her winnings will help fund an upcoming vacation to California.

"I'm looking forward to traveling to California with my granddaughter who loves to ride big rollercoasters—so this money will definitely help!" Pickering said. "It's incredible how my qualifying deposits have added up—and now I get to add $1,000 on top of it!"

Chris Campbell, Executive Vice President of Billinero, said he's delighted to hear about Pickering's plans to enjoy traveling in her retirement.

"Saving money gives people breathing room, opens doors to new adventures, and puts them in control of their finances," Campbell said. "That's why I'm so excited to celebrate our winners' success and enjoy how Billinero is helping people change the way they approach their lives."
Billinero's next $1,000 monthly drawing is taking place May 31, 2023. Users can download the app from the
App
and
Google Play
Stores to sign up and start earning chances to win. For more information about Billinero, go to
billinero.com
.