Centier Bank Celebrates Interior Renovation of Lowell Branch
Last Updated on Oct 27, 2023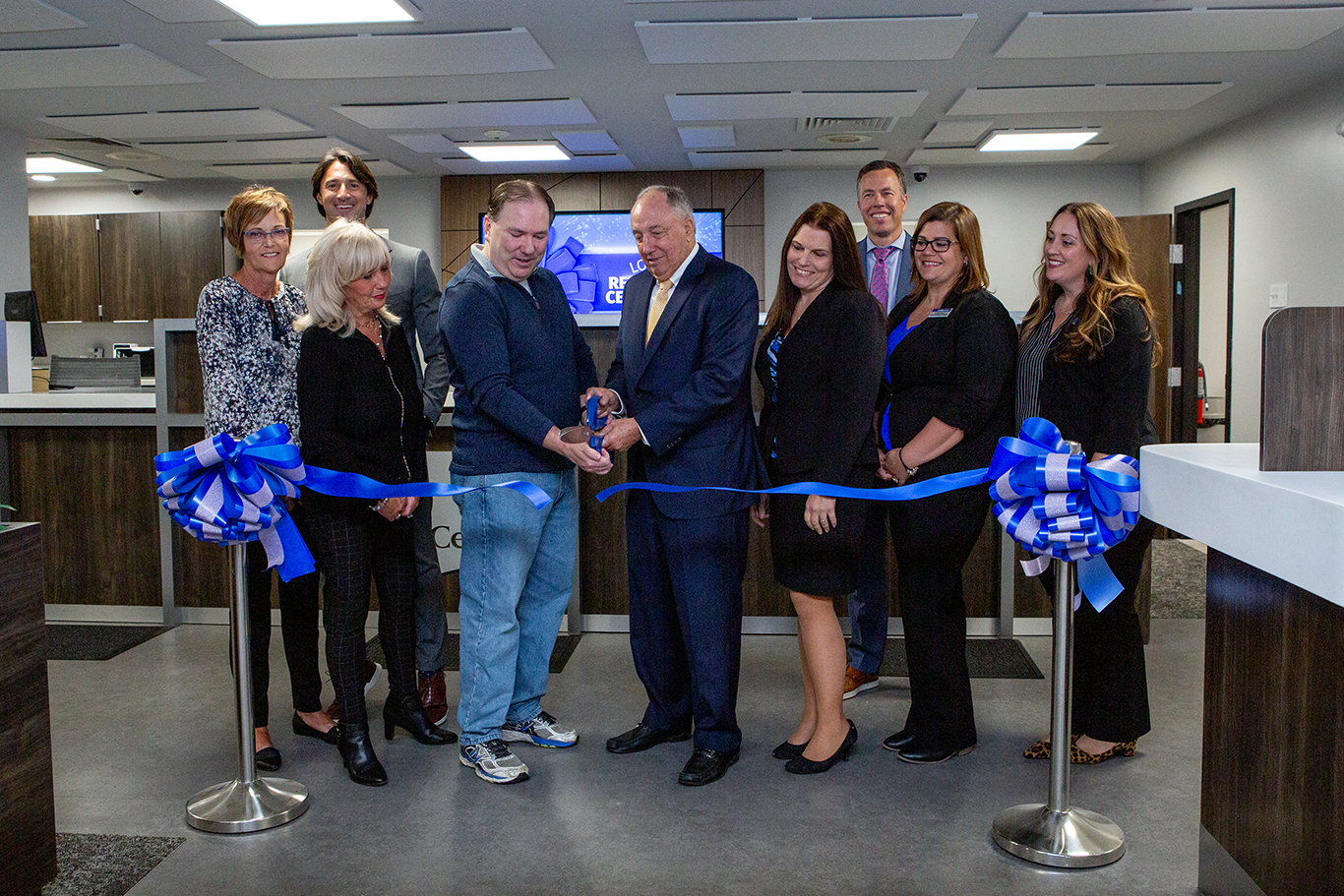 Left to right: Judy Walters, Anthony Contrucci, Alice Dahl, Todd Angerman, Mike Schrage, Tara Klahn, Chris Campbell, Angela Blount, and Jennifer Doffin.
LOWELL, IND. – Michael E. Schrage, Chief Executive Officer and Chairman of the Board of Centier Bank, proudly hosted a celebration and ribbon cutting at the bank's Lowell Branch, which unveiled its interior renovation at a gathering Oct. 26, 2023.

The branch, located at 1914 E. Commercial Ave., was acquired by Centier Bank (formerly First Bank of Whiting) in 1982, when Southlake National Bank was acquired in a merger. The renovation of the interior, which was originally constructed in 1978, commenced earlier this year and took around three months to complete.

Clients will now enjoy a sleek, updated, more modern feel when they are welcomed into the branch, which has an open concept layout with a seating area, two new offices, and walls adorned with Centier Bank's Lowell pride.

"It's been 41 years since I first walked in this lobby," Schrage said to the crowd gathered at the reception. "The community has always embraced us and we've embraced them right back—we want to be Lowell's bank for many years to come and this renovation was our way of showing that--by creating a wonderful, welcoming space for our clients."

Centier welcomed guests to the Thursday evening reception including Judy Walters, Lowell Town Treasurer, Alice Dahl, Lowell Township Trustee, Todd Angerman, President of the Lowell Town Council, as well as other guests. Angerman joined Schrage in the ribbon cutting and congratulated Centier on the remodel.

"I always appreciate when businesses take pride in their communities," Angerman said. "We are supportive of our Lowell businesses, and thank you for putting the effort into this beautiful building."

Tara Klahn, Centier Bank's Lowell Branch Manager, said the renovation has breathed new life into the branch and has created an even more welcoming feel for associates and clients.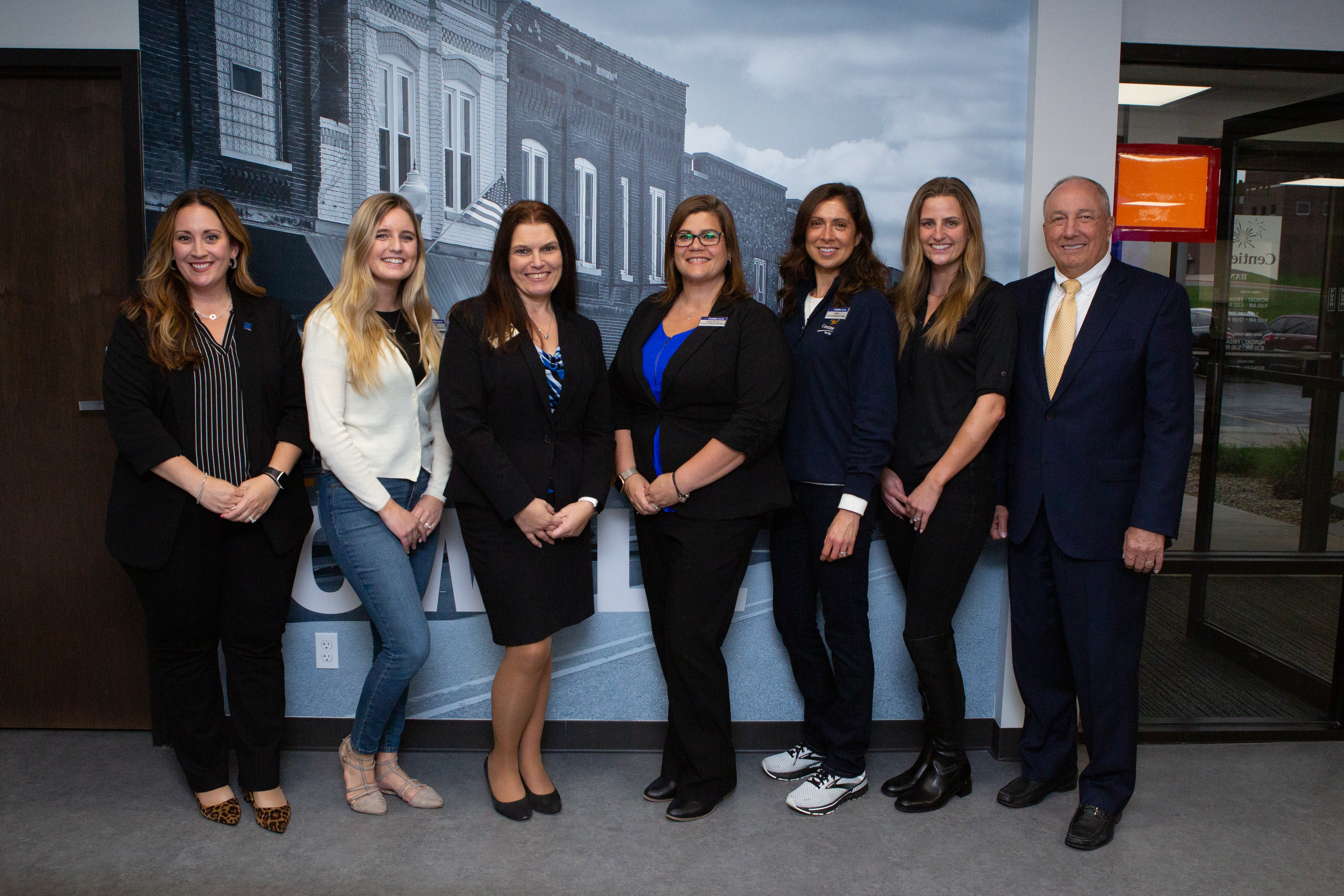 "This has been a long time coming, and the space has completely transformed to feel larger, brighter, and more inviting," Klahn expressed. "Our clients greatly appreciate it and this is the perfect way to show our appreciation for them."
Through the years Centier associates have been active servant hearts in the Lowell community, volunteering at events such as the Cobe Cup, Annual Duck Race, Lowell Labor Day Festival and parade, Winterfest, Parade of Lights, Meals on Wheels, and many more. Centier's Lowell associates have also served in various roles on boards in the community, including Downtown Merchants Association, Lowell Garden Club, Lowell Rotary, and the Lowell Chamber of Commerce.

Centier Bank's Lowell Branch offers personal banking services, a 24-hour drive-up ATM, mortgage loan officers, Centier Investment Services financial advisor, drive-thru banking lanes, and safe deposit boxes. Lobby hours are 9 a.m.-4 p.m. CT Monday-Friday and 9 a.m. to noon Saturday, and drive-thru hours are 8:30 a.m.-5:30 p.m. Monday-Friday and 9 a.m. to noon Saturday.
For more information, call (219) 696-6421.