Centier Bank Continues Family Legacy by Announcing 5th Generation Leadership
Last Updated on Jan 13, 2023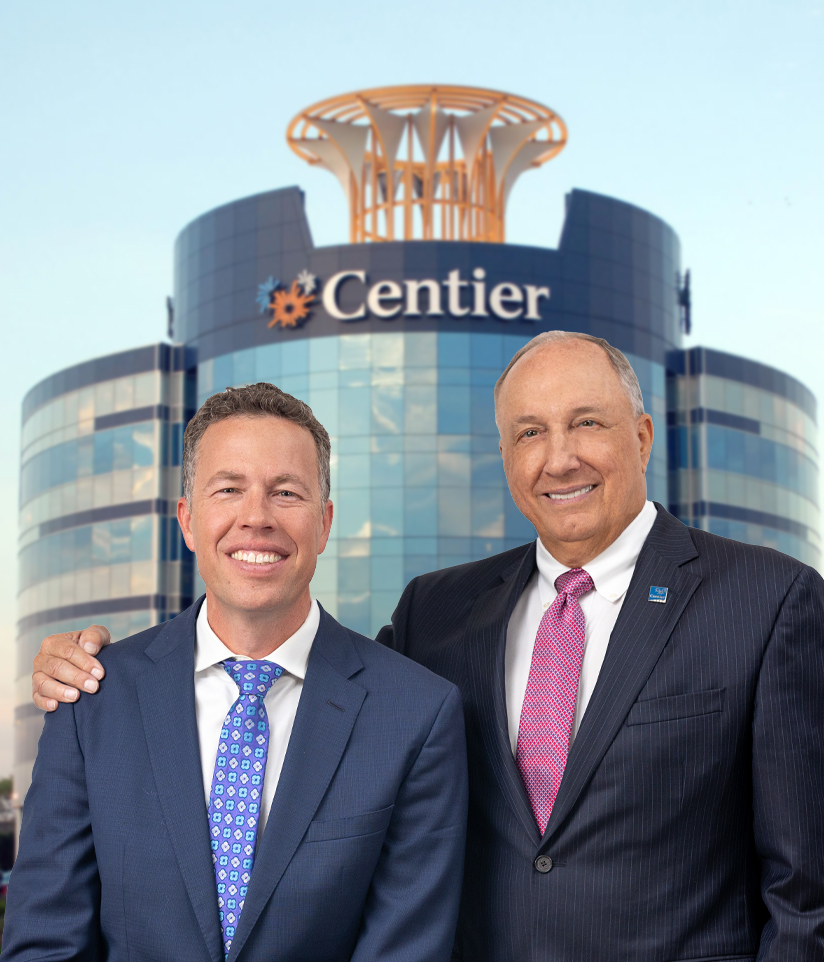 MERRILLVILLE, Ind. – Centier Bank is ushering in the New Year with a special announcement. Michael E. Schrage, Chief Executive Officer and Chairman of the Board of Indiana's largest privately family-owned bank, has announced Centier Bank's Board of Directors have appointed Chris Campbell to President of the Bank.

Schrage, who joined the bank in September 1972, was named Bank President in 1977, succeeding his father, Walter E. Schrage, Jr. Mike Schrage, who served as the fourth President of the bank will remain Chairman and Chief Executive Officer. Schrage said he is proud to continue the family's promise and commitment that the bank will remain family-owned and operated for generations to come.
"I look forward to representing the fifth-generation leadership of Centier Bank," Campbell explained. "I have had the honor of being immersed in every area of Centier Bank for the last 17 years thanks to Mike and many others, and I am dedicated to continuing the legacy for the future of Centier Bank."
Campbell, who is married to Schrage's eldest daughter, Laura, joined Centier Bank in 2006 after serving his entire career in the financial industry, including on Wall Street. His corporate career began at NASDAQ in 1998 and he went on to hold the title of Vice President of Equity Trading at Legg Mason. When he joined Centier, he began learning every avenue of the business, beginning in retail banking, security, accounts, credit/risk management, etc.
"Chris could not be more ready or prepared for this new chapter and looks forward to supervising some of the bank's senior partners and business lines to ensure Centier Bank continues to be a leading financial institution in the state of Indiana," Schrage explained.

Campbell holds a Bachelor of Science Degree in finance from Wittenburg University as well as a Master of Business Administration from Valparaiso University. He was promoted to Vice President of Business Banking in 2009, overseeing the Lake/Porter County markets. He became a Centier Bank Market President in 2016, leading growth in the Porter County and Michiana markets, before being named Executive Lending Officer and then Senior Partner, overseeing business banking, consumer loans, and the mortgage division. In 2018, he was also named to the bank's Board of Directors.

"Mike's guidance and professional mentoring has been invaluable over the years, and I am very grateful for it," Campbell explained. "We understand the responsibility we share and look forward to providing financial guidance to support our communities for an even better tomorrow."

Campbell has been a dedicated member of several nonprofits over the years and has served as a member of the Regional Development Authority, Boys & Girls Club, Porter Starke, and the Wildermuth Foundation.