Centier Bank Donates $1,000 to Challenger Learning Center of NWI
Last Updated on Jun 9, 2023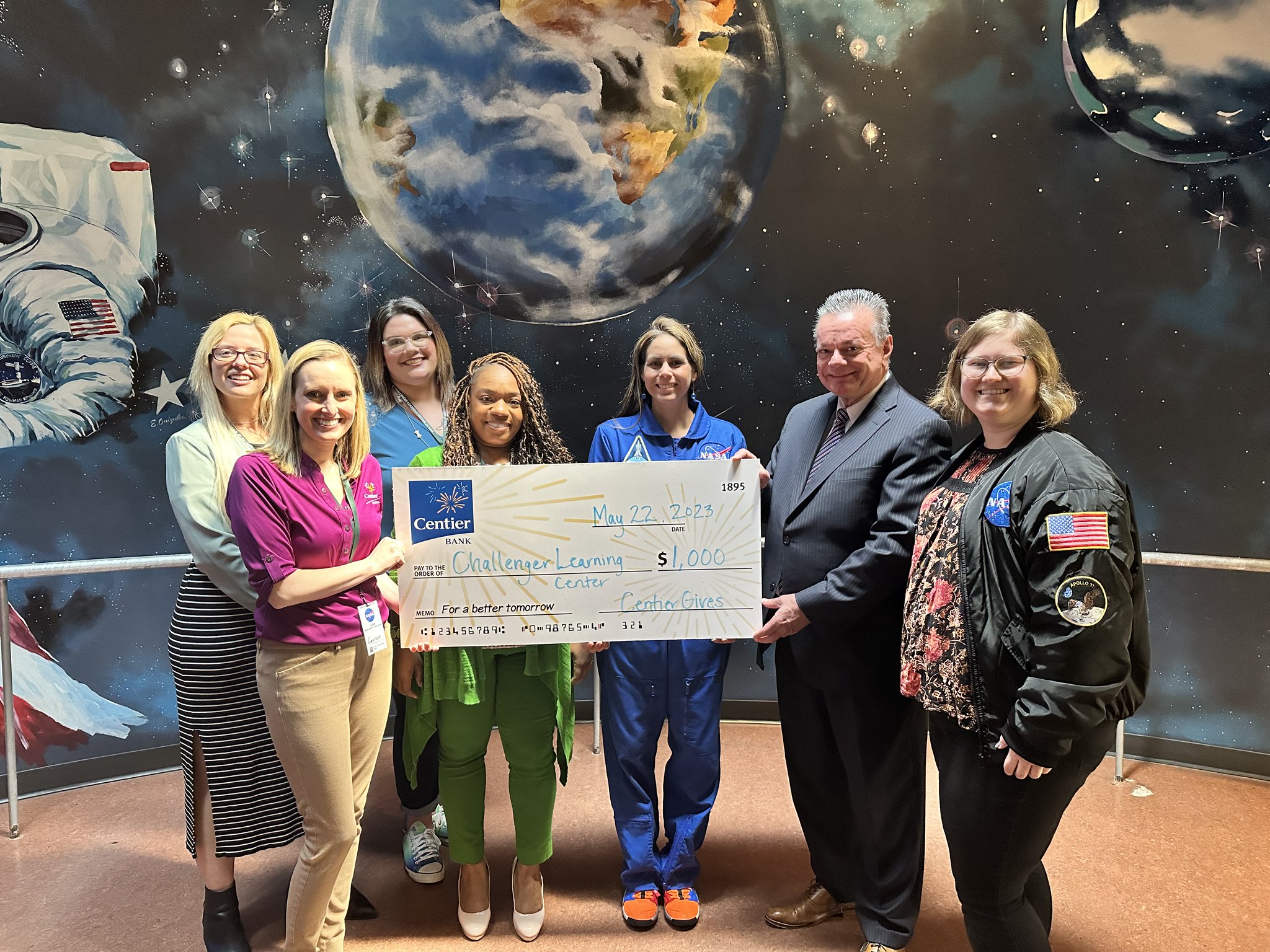 MERRILLVILLE, IND. – Centier Bank recently presented a $1,000 community donation to the Challenger Learning Center of Northwest Indiana for providing STEM summer education to underserved communities.
The Challenger Learning Center of Northwest Indiana, located at 2300 173rd St. in Hammond, is a STEM (science technology, engineering, and math) educational center that was formed after the family members of the late Challenger Space Mission came together to continue the legacy that their family members led. The nonprofit education organization looks to educate and inspire the next generation of children who want to pursue education in STEM programs.

Associates from Centier Bank's Community Relations Department gathered at the check presentation with members of the Challenger Learning Center of Northwest Indiana.

"Finding out how to get involved in STEM education and learning about resources that can assist in the process are often difficult, especially in underserved communities," explained Lauren Zurbriggen, Philanthropic Engagement Manager at Centier Bank. "Approximately 55% of the total student population that participates in the Challenger Learning Center's STEM programming reside in underserved communities. This leads to a large number of people who are not able to get involved with the STEM program."
Jess Garcia, Financial Education Specialist at Centier Bank, said investing in STEM education opportunities are important for the future of global and local businesses and Centier is proud that this sponsorship will change the lives of children in our communities.
"The United States Department of Commerce has shown that STEM-related fields are growing significantly faster than non-STEM-related fields," Garcia said. "STEM careers provide many societal benefits, including the development of new sciences, technologies and sustainable solutions that will improve our quality of life for local communities in Lake County Indiana."
For more information about The Challenger Learning Center of Northwest Indiana, go to
clcnwi.com
.