Centier Bank Donates $2,250 to Salvation Army Kroc Center
Last Updated on May 8, 2023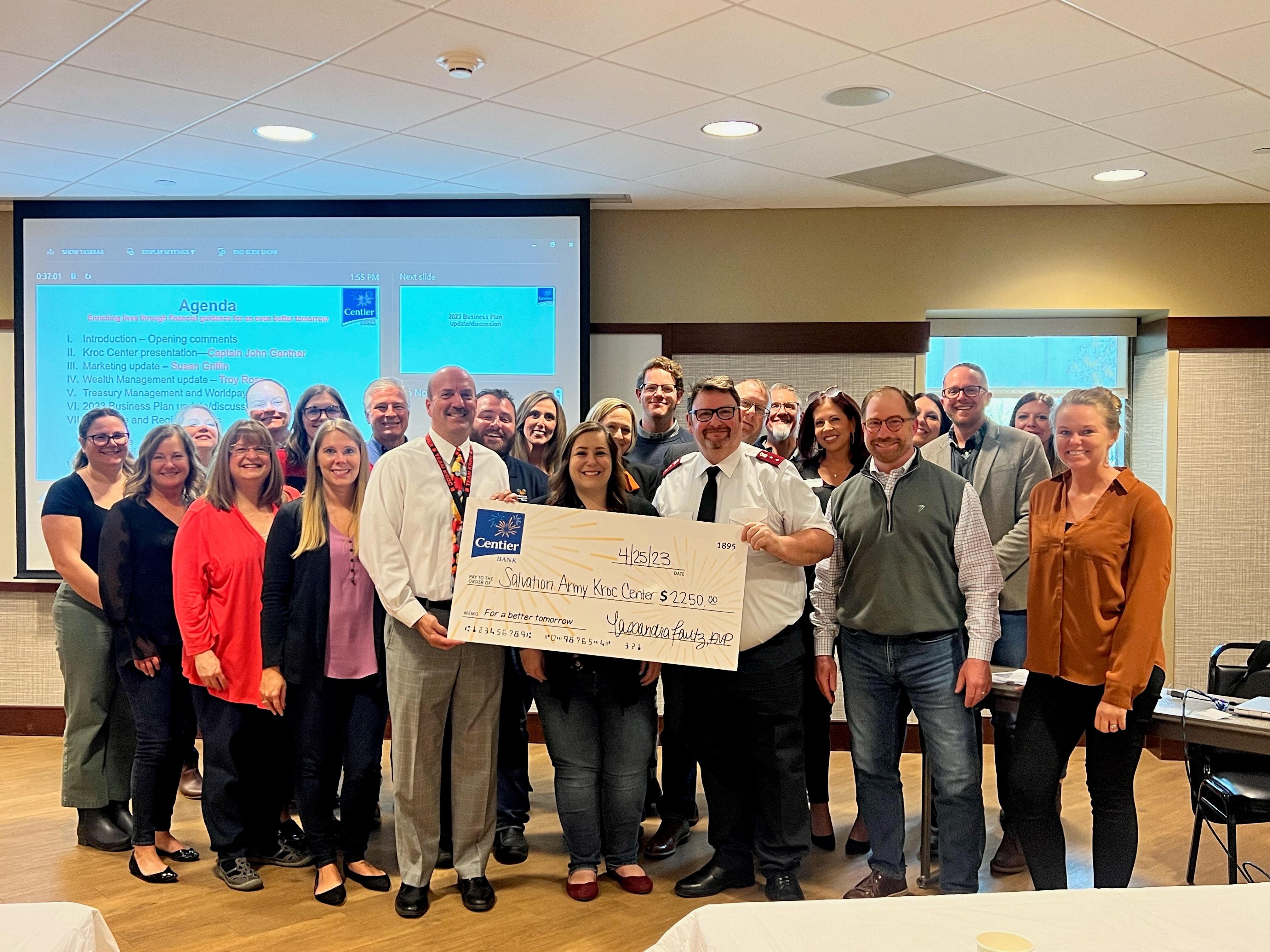 SOUTH BEND, IND. – Centier Bank recently made a $2,250 donation to the Salvation Army Kroc Center to fund the programs and services the organization offers to families in the community. Centier is also committed to a sponsorship that will help fund the Salvation Army's annual gala and its Christmas Assistance Program.

The 110,000 square-foot Kroc Center is located at 900 W. Western Avenue in South Bend and is the largest community center in St. Joseph County and provides a safe and accessible environment that enriches the lives in the community by providing opportunities for holistic individual success.

Paul Szrom, Director of Development for The Salvation Army based in Granger, said the center helps thousands of people each week to learn, grow, and succeed at their own pace working toward their own individual and family goals. From providing a place of worship to feeding families, to promoting music and art in child development, the Kroc Center takes great pride in helping people in their time of need.

Centier Bank's donation will go to help fund these programs, and Szrom said Centier is a great community partner to many non-profits in the community and can always be counted on in tough times.

"Centier Bank has been there for me both personally and professionally and I appreciate that," he said. "The thing I like most about Centier Bank is that they are true partners, not only giving financially, but also by encouraging their associates to give of their time and talents as volunteers to the causes that mean most to them. Thanks, Centier!"

The joyful check presentation included over a dozen Centier associates, including Amber Pulford, Regional Sales Manager.

"The Salvation Army is an organization that's near and dear to us here at Centier because we share a commitment to enriching lives in our community," Pulford explained. "We thank them for providing programs and services that impact our neighbors and will continue to value our partnership."

For more information on the Salvation Army Kroc Center, go to
https://www.mykroc.org/about
.