Centier Bank Presents $2,500 to Friends of Indy Animals
Last Updated on Oct 12, 2023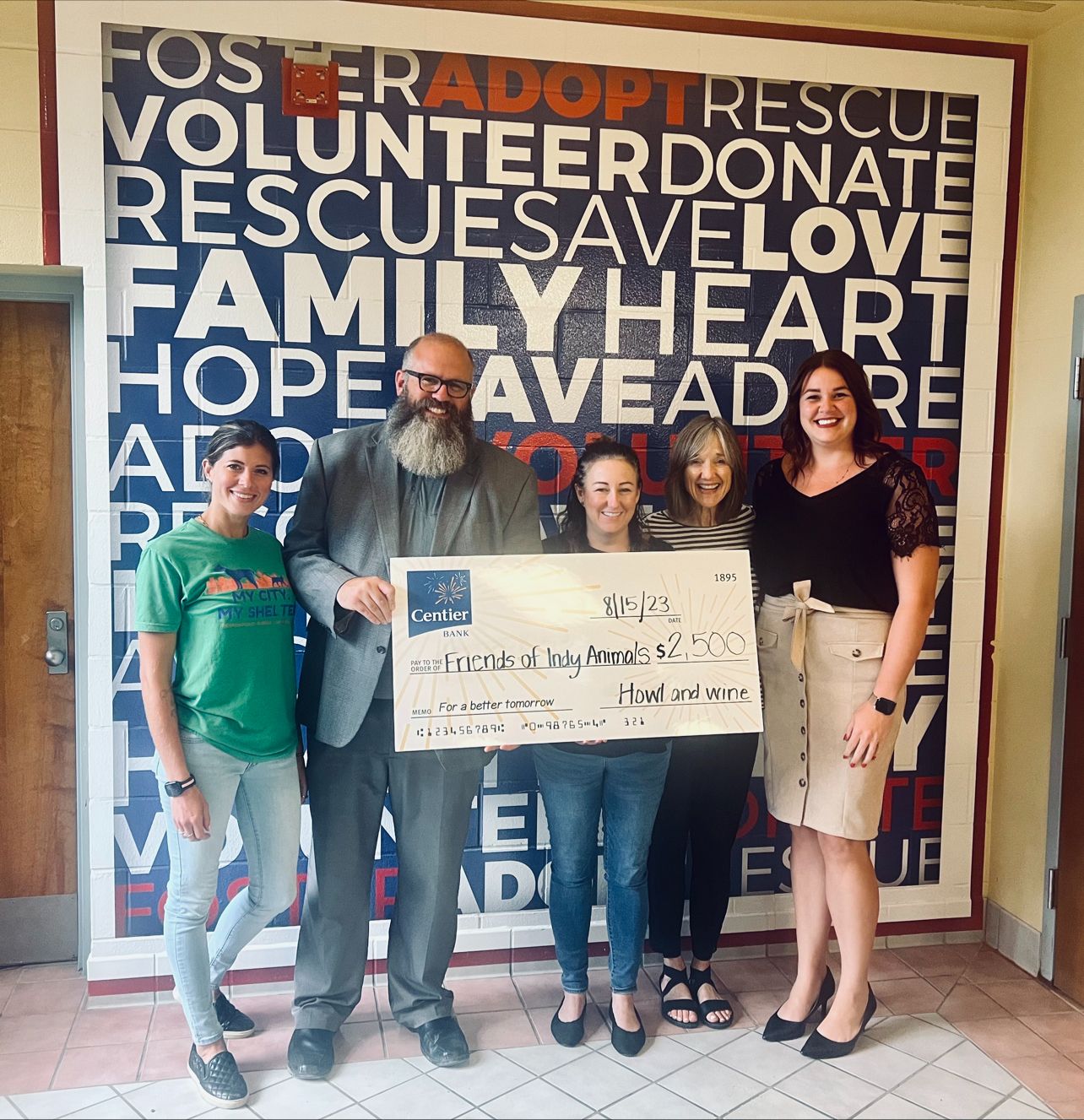 INDIANAPOLIS, IND. – Centier Bank recently made a $2,500 community donation to Friends of Indy Animals to help sponsor the organization's upcoming fundraising event, Howl and Wine, taking place Oct. 26.
Howl & Wine is Friends of Indy Animals signature event to raise money for Indianapolis Animal Care Services, Indianapolis' city shelter. Becky Honeywell, Executive Director of Friends of Indy Animals, said the donation will help elevate the event and make it more outstanding for attendees, and also generate positive awareness of the shelter.
"Centier's Servant Heart Culture means we are partnering with a local bank that cares very deeply about the communities it serves," Honeywell explained. "We, too, are a part of that community and together, can make our city a more compassionate, personal, and caring place to live and work."

Linda Risch, Centier Bank's Community Relations Officer, said Centier Bank is proud to support the good work of the shelter.
"Friends of Indy Animals is the only shelter in Marion County required to take in every animal, and it's an important part of our community," Risch said. "As Indiana's largest private, family-owned bank that believes in banking with purpose, we're thrilled to support an organization that also believes in a better tomorrow."
Howl and Wine will take place from 6-9 p.m. Oct. 26 at Blitwell Entertainment Center. The Halloween-themed fundraiser will include an evening of music, cocktails, and a silent auction.