Centier Bank To Open New Branch in Whitestown
Last Updated on Jul 10, 2023
WHITESTOWN, Ind. --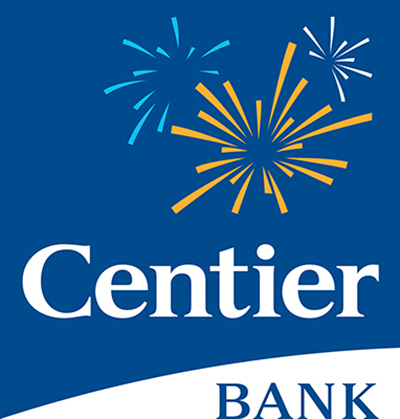 Michael E. Schrage, Chief Executive Officer and Chairman of the Board of Centier Bank, is pleased to announce the bank is opening a new full-service banking center in Whitestown at 6378 Crane Drive, off Whitestown Parkway.
Centier Bank ventured into the Greater Indianapolis Region in 2011 with a commercial loan production office in Carmel and went on to build other full-service banking centers in Carmel, Downtown Indianapolis, Westfield, Fishers, and Zionsville.

Successful in-store branches in the Northwest Indiana Region paved the way for an in-store branch in the Whitestown Meijer grocery store, which opened in 2016 and closed for relocation in 2022. The new branch is conveniently located just off exit 130.

"This expansion is not just about bricks and mortar; it represents our unwavering commitment to investing in Boone County," Schrage explained. "By providing convenient access to comprehensive financial services, we aim to empower individuals and businesses in Greater Indianapolis to thrive. This endeavor reflects our dedication to enriching lives and creating an even better tomorrow for all, as we believe that together, we can build a community where dreams flourish and opportunities abound."

The new 1,500 sq. ft. banking center will include drive-thru banking, a self-service coin counting machine, a coffee bar, as well as the same remarkable service Centier clients have come to know and respect.

"I'm thrilled to witness the beginning of an exciting new chapter as our dedicated associates from the previous location in Whitestown Meijer eagerly transition to our brand-new branch," said Troy Kafka, Centier Bank's Greater Indianapolis Market President. "The enthusiasm and commitment they bring to serving our valued clients is truly inspiring. For us, it signifies a fresh opportunity for our team to continue fostering strong relationships with the community. We look forward to creating memorable experiences and positively impacting our customers' lives as we embark on this new journey together."
The Whitestown Branch will be led by manager Alli Willis, as well as Mikaela Elzy and Renata Nalker, who previously served at the Whitestown Meijer location. Joining them will be a new associate, Colton King. The tentative opening date is set for early fall with a grand opening and ribbon-cutting ceremony to be scheduled shortly thereafter.