Church Pays off Centier Bank Mortgage Thanks to Anonymous Donation
Last Updated on Feb 16, 2023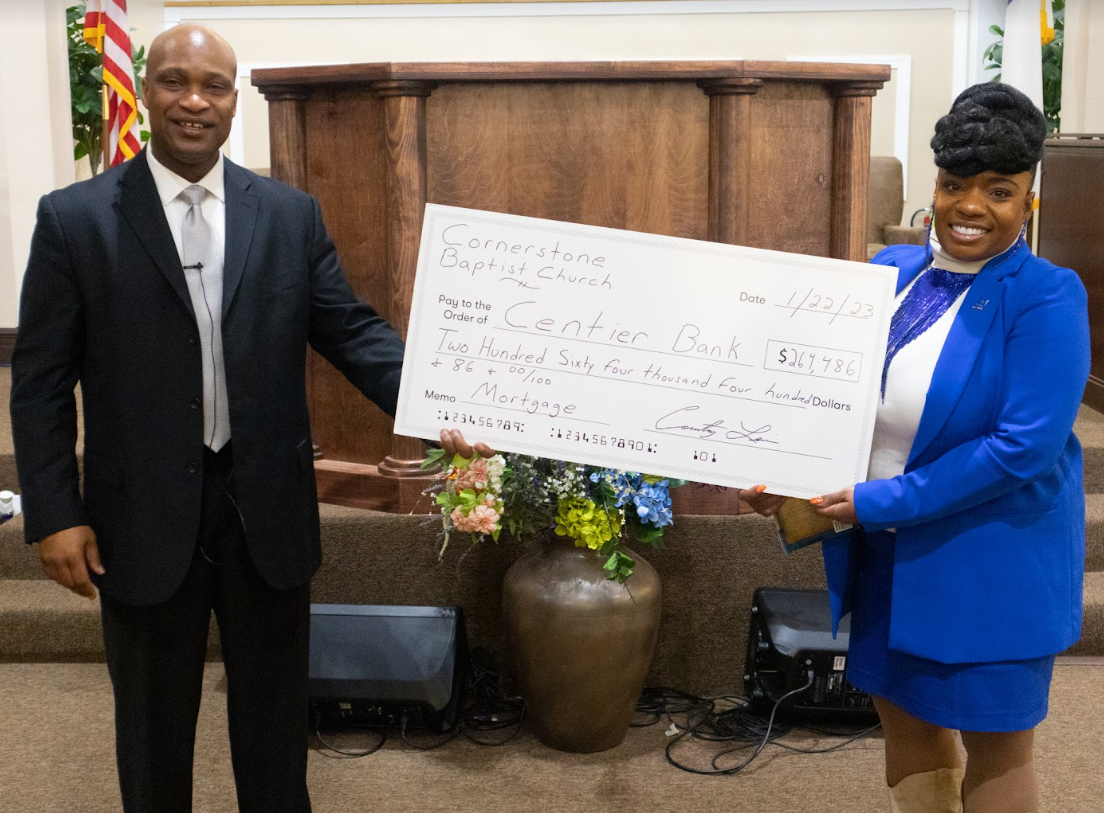 WOODLAWN NEIGHBORHOOD, CHICAGO, Ill. --- Thanks to an anonymous donation of nearly $265,000, Cornerstone
Baptist Church in Chicago's Woodlawn Neighborhood paid off its Centier Bank mortgage in a joyous "mortgage burning ceremony" held Jan. 22, 2023.
The congregation gathered for an emotional church service and ceremoniously paid its last mortgage payment to Centier Bank. Dakita Jones, community relations manager at Centier Bank, was present to support the church on its momentous milestone. The historic 15,000 square-foot building located at 1210 E. 62nd St. on Chicago's South Side was purchased with help from Fair Haven Baptist Church in Chesterton, who helped co-sign the loan.
Courtney Lewis, Cornerstone Baptist Church Pastor, said the church was dilapidated when it was purchased in foreclosure in 2015, and getting it up and running was a costly undertaking. He said ongoing maintenance and expensive repairs have become more frequent, and the financial burden was feeling heavier as time went on.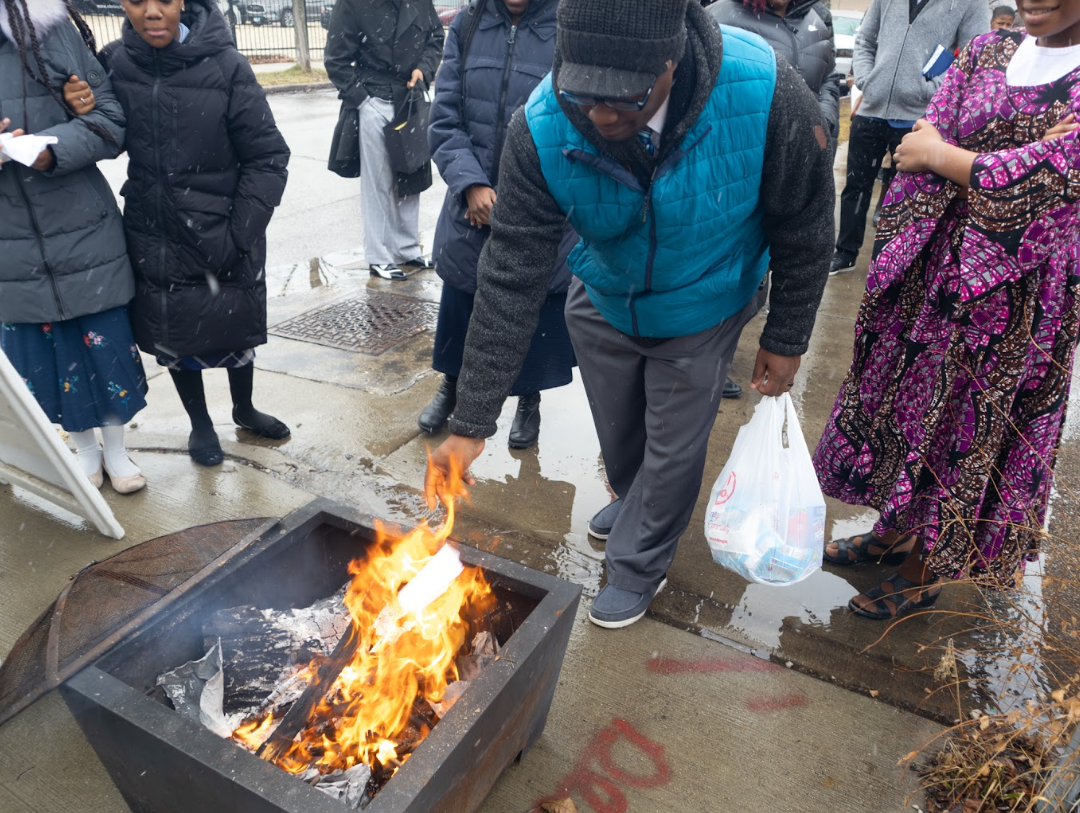 Lewis said that the past three years have been a struggle for the church. The pandemic had not only financial impacts but prevented members from peacefully assembling during the city's stay at home orders, which the congregation pushed back against and the church was almost shut down as a result.
"I could feel everyone's emotions throughout the service and was really lucky to be a part of it," Jones said. "I am so happy for the Cornerstone Baptist Church congregation in becoming mortgage-free, and I am so proud that Centier Bank is a part of their story."
The service included music, worship, a mortgage burning ceremony, a check presentation, and of course, a cake that had "Mortgage Free in 2023" on it written in blue icing.
Lewis said the highlight of the event for him was having someone from Centier Bank in attendence to be able to present the final payment directly.
"It was a big celebration, it was unbelievable," Lewis said. "We handed out special bookmarks that had a picture of the church building and a mortgage on fire and the words 'Jesus paid it all.' Everyone had been given a copy of the mortgage note, and we encouraged them to write any burdens on their heart or anything they were seeking victory for in their lives and in their family, and to burn it in the bonfire right along with the mortgage note. It was a symbolic way to give over to God and throw it in the fire."
Lewis said Cornerstone Baptist Church now has more funds to plan for the future, which includes hiring more staff and taking on more responsibility of inner-city work, while opening more churches like Cornerstone Baptist.
For more information about Cornerstone Baptist Church, go to https://cornerstonebaptistchicago.com/.