Mike Schrage Receives Leaders in Banking Excellence Award from the Indiana Bankers Association
Last Updated on Aug 7, 2023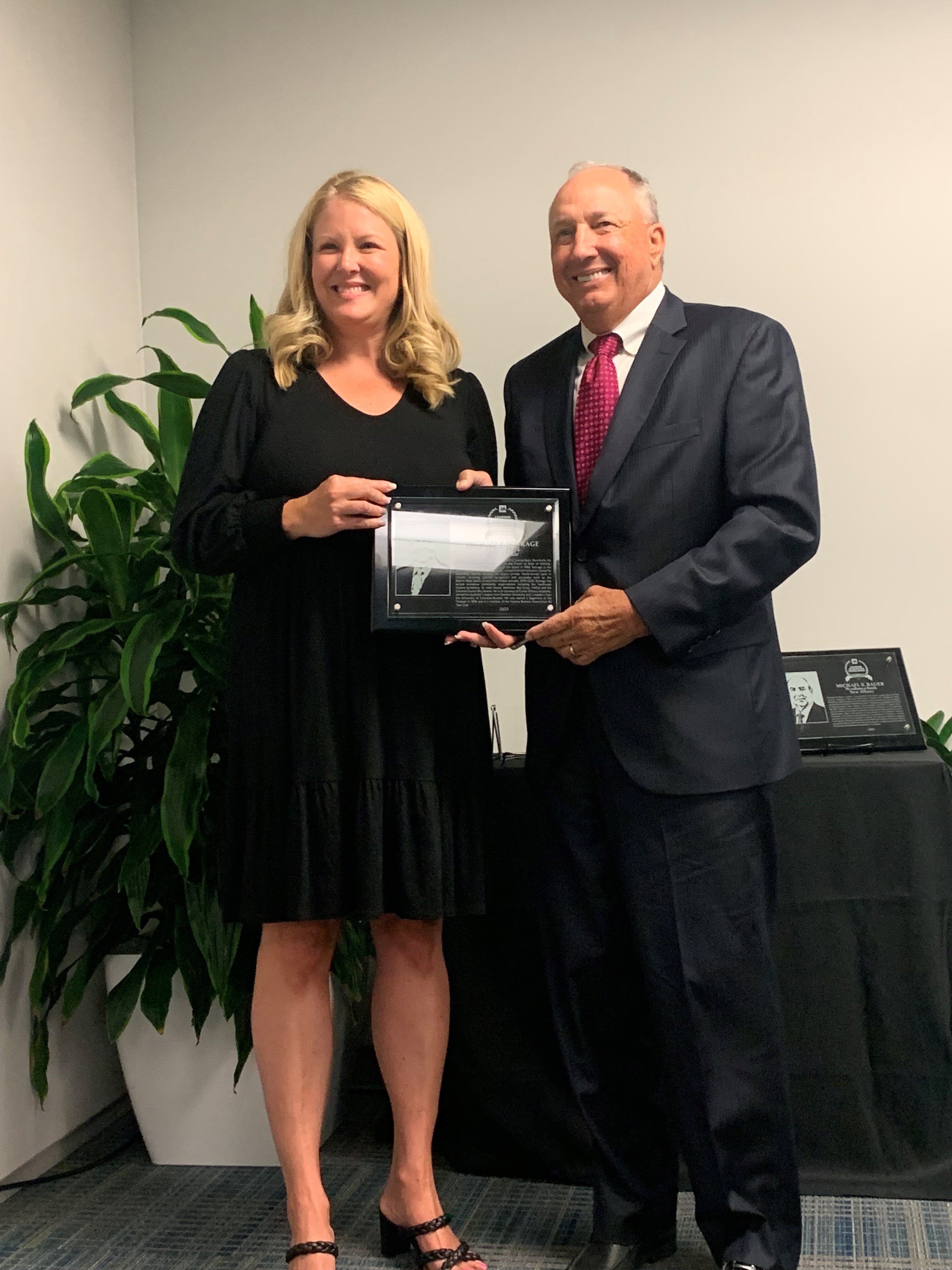 Amber Van Til, President and CEO of the IBA, presents a plaque to winner Mike Schrage at the Leaders in Banking Excellence Awards Ceremony Aug. 4, 2023.
INDIANAPOLIS, Ind. – Michael E. Schrage, Chief Executive Officer and Chairman of the Board of Centier Bank, was honored by the Indiana Bankers Association at its annual Leaders in Banking Excellence Awards ceremony, which took place Aug. 4 in Indianapolis.

This award celebrates exceptional leaders who have positively impacted Indiana banks and communities. Schrage, who has over half a century of service in the banking industry, was one of three inducted into the class of 2023 leaders. The IBA touts the Leaders in Banking Excellence Award the association's highest honor.
"This recognition is a testament to Centier Bank's dedication to our clients and communities as well as their unwavering support," Schrage said. "My career has not just been about building a successful company, but a family rooted in trust, integrity, and a genuine commitment to enriching lives. As we continue this journey, we remain steadfast in our belief that a strong community bank can be a catalyst for positive change, enriching lives through financial guidance for an even better tomorrow."
Schrage first joined the bank in 1972 when it was known as Bank of Whiting and was elected Chairman of the Board in 1982. Schrage is the fourth-generation leader of the family-owned financial institution. Under his leadership, Centier Bank became the largest private, family-owned bank in Indiana, receiving national recognition and accolades such as America's Best Small Employers in 2023 and the Best-in-State Banks Award from Forbes annually 2018-2023.

Schrage has served numerous community organizations including the Northwest Indiana Symphony, St. Jude House, American Red Cross, YMCA, and the Calumet Council Boy Scouts. He is an alumnus of Culver Academy, earned his bachelor's degree from Denison University and a master's from the University of Colorado-Boulder. He was named a Sagamore of the Wabash in 1995 and is a member of the Indiana Bankers Association 40 Year Club.