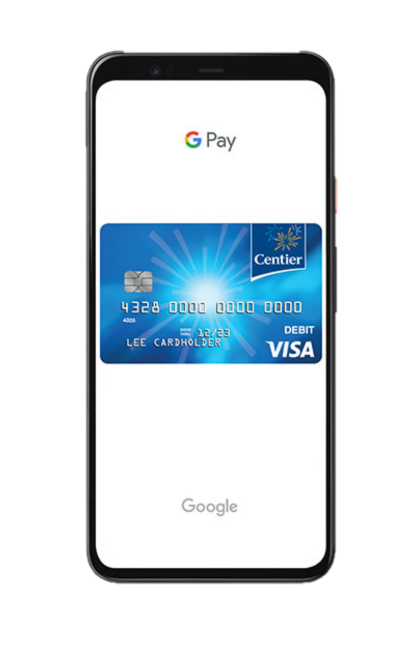 How It Works
Connecting your Centier Visa® Debit Card with Google Pay™ keeps your payments safe and secure. Check out faster from the palm of your hand with contactless payments through Google Pay™.
Download the Google Pay™ app on your eligible Android mobile device.
If you already have a Centier Visa® Debit Card on file in your Google account, you can quickly import it into Google Pay™ by confirming the security code on the back of your card.
To add a Centier Visa® Debit Card not in your Google account, enter your card information manually or use the device camera to capture it automatically. Google Pay™ will perform a validation with Centier before the card is ready to use.
Online & Mobile Banking
Access your Money Anywhere, Anytime
With Centier Online & Mobile Banking you can make mobile check deposits, pay bills, control your debit card security and more.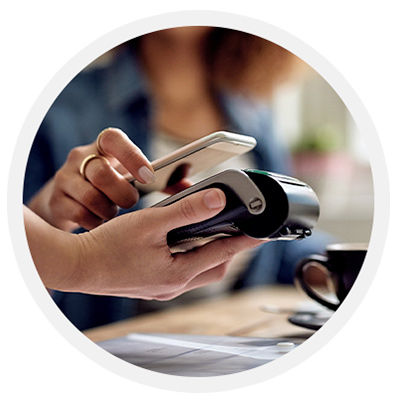 Payment Security
Google Pay™ is more secure than using a traditional credit or debit card since your card number and identity are not shared with the merchant or transmitted with payment, and your actual card numbers aren't stored on your device.
Best of all, you still receive all the protection your Centier debit card currently offers including Visa Zero Liability fraud protection and debit card on | off available with our Mobile Banking App.
Simplified Shopping
You can securely use your Centier Visa® Debit Card with Google Pay™ to make purchases in-store and in-app. It is available at many retailers and in some of the most popular apps in the Google Play™ store. See a list of available retailers and apps https://pay.google.com/about/.
Look for these symbols when
making purchases: