Small Businesses to Start at Home
September 27, 2023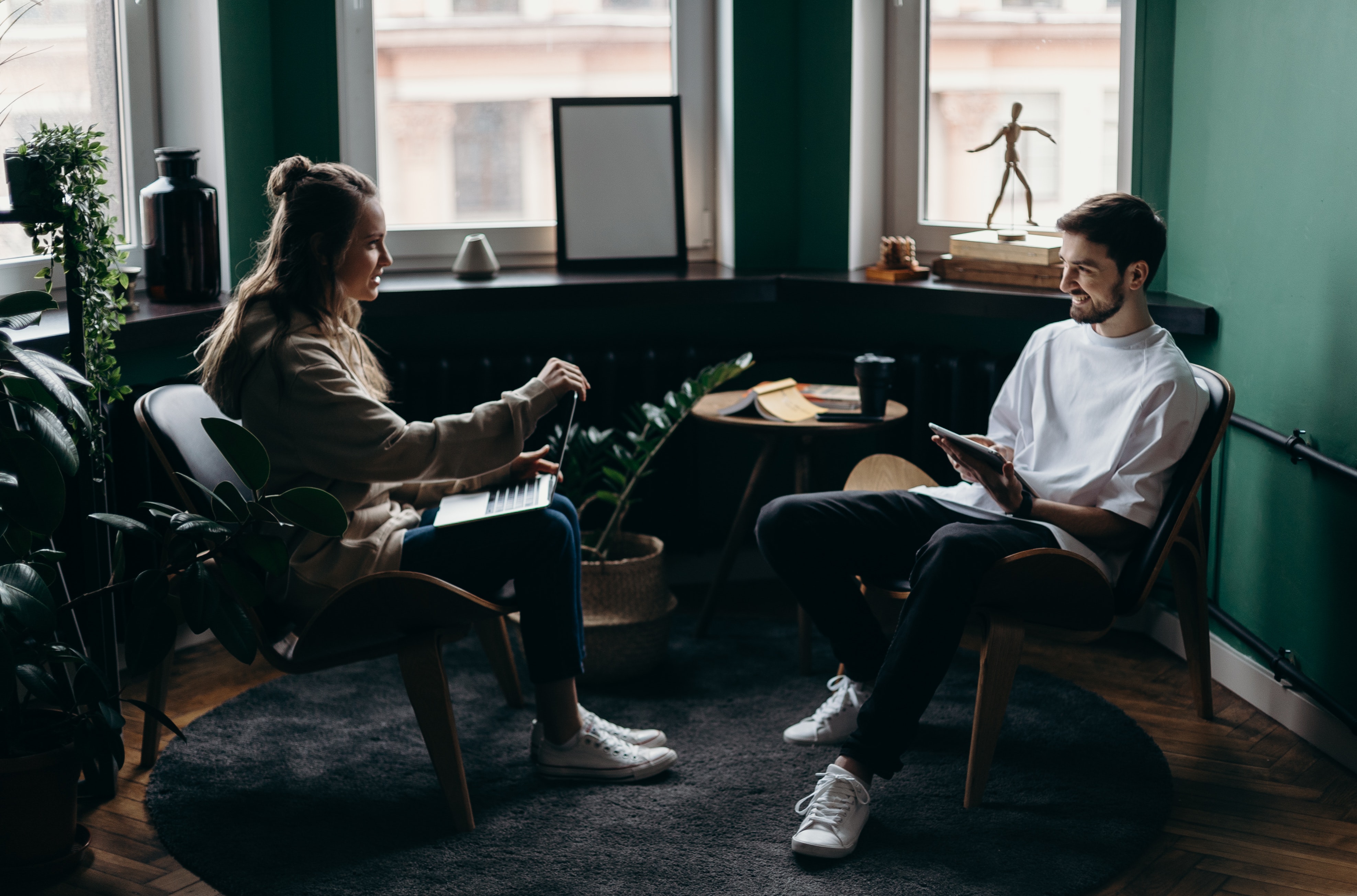 People start businesses for many different reasons. According to the Small Business Administration (SBA), 57% of U.S. business owners did so to have a better family-work balance[1]. Even more (64%) did it to earn more money and be their own boss. Can you relate to these reasons? If so, a home-based business may be for you. This list of options can provide inspiration, even if you've never owned a small business before.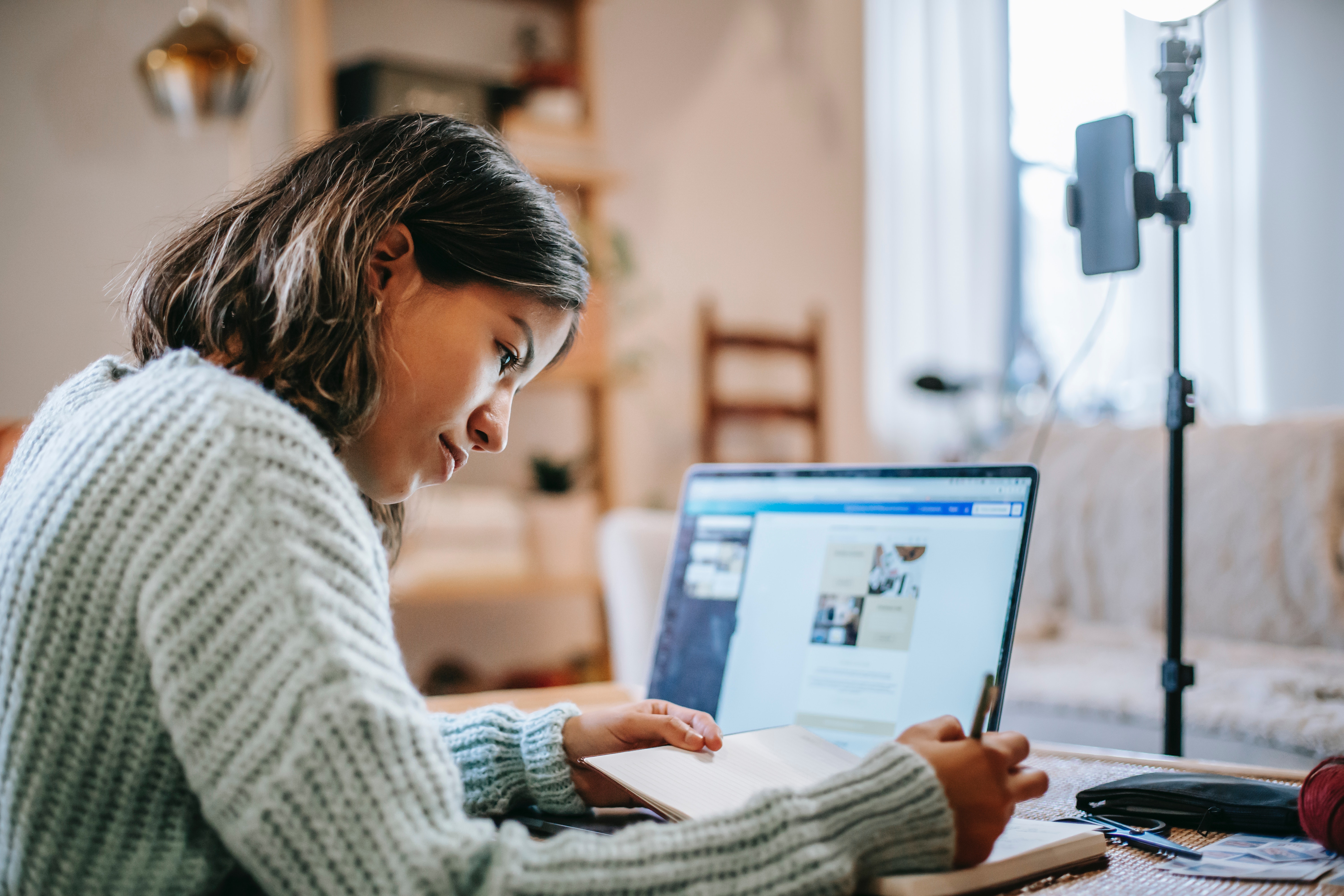 What Do You Need to Start a Small Business
Before you open up shop, do some research on the requirements for your state and city. Some states require you to register your business, even if you plan on only making a small amount at first. Others may need you to purchase a business license, get a special tax number, or demonstrate your home is equipped for the clients you serve.
You can find out the rules where you live in Indiana by visiting the INBiz website[2], which provides a step-by-step tool for making sure you don't miss any important details. It can provide additional information for how to hire employees in accordance with Indiana's labor regulations.
From there, assemble any materials, supplies, or products needed to start selling. Don't overspend at first. It's easier to buy things as you need them rather than overpay for items you won't. While it may be cheaper to buy things in bulk, you want to be sure you can actually get your business off the ground before you invest too much.
Finally, one of the most important home business tips is to get your business structure settled early on, and you have a few options. While some business owners opt to be a sole proprietor, others set up a limited liability corporation (LLC) or S-corporation. If you're not sure which tax structure is best for you, don't hesitate to seek the advice of a tax or legal professional (or check out the section on the INBiz website.) You may find that the choice you make now won't suit you in a year or two. Plan for growth and anticipate you may have to change your business structure down the road, especially if your business is successful.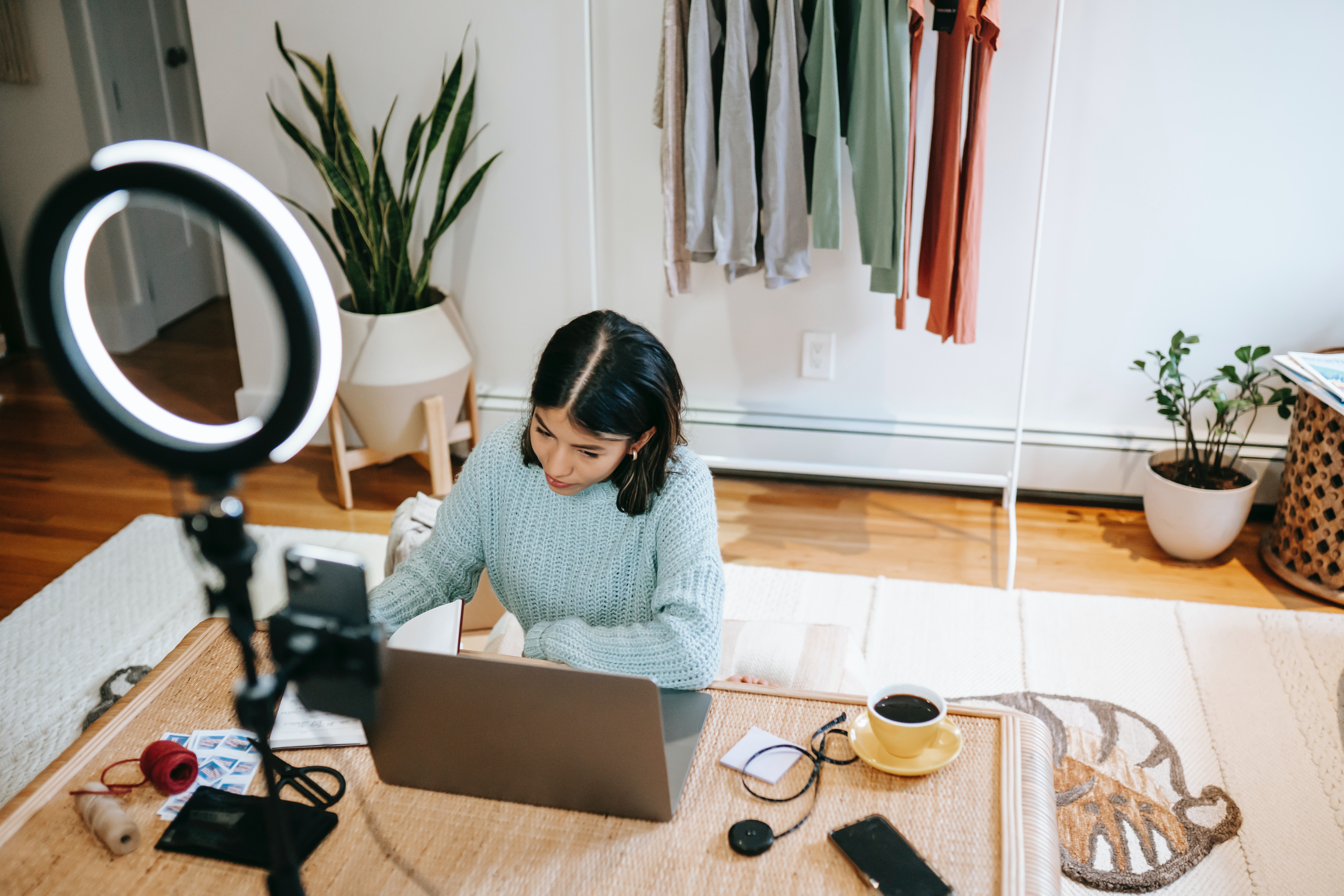 8 Ideas for Starting a Small Business at Home
There are endless ideas for products and services you can offer in Indiana, but most of the best ideas have already been done. That's okay because there is room for more quality businesses! Can you see yourself doing any of the following?
Craft Artist
Do you sew? Are you handy with a calligraphy pen? Perhaps you know how to create digital printables. Whatever your talent, you can earn money by selling your handicrafts to others. Sites like Etsy make it easy to quickly set up shop and get started sharing your creative pursuits with the world. You might even sell your wares locally at a craft show in Indianapolis.
Collectable Reseller
Your local used stores, garage sales, and estate sales hide many treasures. Which ones could you make a profit from? Whether it's jewelry, designer shoes, or antique toys, collectibles can be found everywhere, giving you a chance to resell for a pretty penny. If you know the value of old items, you have an advantage in this space.
Tutor
If you know the difference between a cosign and a tangent, you may have what it takes to help K-12 (or even college) students with math homework. Tutors set their own hours and prices and are in demand all over the state. Come prepared with references and patience for teaching others.
Petsitter
People hate leaving their furbabies alone for very long, giving you an opportunity to help them out while building a business, too. Petsitting continues to be a flexible and fun business opportunity, especially as many people have returned to the office or school after going remote for the past few years. Whether you just sit with pets or offer other services (like walking and grooming), this is a great business idea for pet lovers.
Virtual Assistant
If you're organized, efficient, and willing to learn new tools, you could be a great fit for virtual assistant (VA) work. As a VA, you'll assist others with their businesses, including scheduling, research, bookkeeping, writing, data entry, or any other task that can be done from home. This is an excellent choice for someone who was an assistant before, but it's also welcoming to those new to the field.
Social Media Professional
Someone has to write all those Facebook posts and X (Twitter) updates. While large companies likely hire internal employees to do this work, smaller businesses often outsource the task to small business owners. Social media pros must follow trends, be reliable, and handle company brand accounts. If you're a whiz with your own profile, you could lend your expertise to those willing to pay for it.
Event Planner
Does the idea of picking out flowers, decorations, and menu items for a party excite you? You may have what it takes to plan all kinds of events, including weddings, funerals, and baby showers. Event planners need connections in the hospitality industry, communication skills, and a willingness to negotiate. When everything comes together, however, the payoff can be big. You may even plan the next big festival in Valpo!
Painter and Prepper
Houses and apartments always seem to need a facelift. If you can form a relationship with realtors and landlords who need their units painted and cleaned, you could find yourself with a full schedule of jobs. Refreshing homes requires hard physical work, attention to detail, and your own ladder. It also helps to know each city's neighborhoods (such as Gary or Chesterton) to know what houses in the area should look like.
How To Get Help for Your Small Business
If someone is willing to pay you to do something, it might make a great Indiana-based home business idea. Thankfully, you don't have to figure it all out alone. Centier Bank is ready to partner with you, our small business advisors are here to help and guide you every step of the way. If this is your first business – or fifth – we'll match you with the financial tools you need.
Call today to see how this small community bank can support your growing business.
[1]: https://advocacy.sba.gov/wp-content/uploads/2022/11/Small-Business-Facts-Reasons-for-Running-a-Business_508c.pdf
[2]:https://inbiz.in.gov/start-business