Teach Kids About Saving with these Free Resources
April 22, 2021
From the first moment parents put a coin or bill in their child's piggy bank, they are demonstrating the value of managing money. Parents can help their kids learn about money and set and achieve future financial goals on National Teach Children to Save Day, which falls on April 22, 2021. Find additional resources through Centier Bank's free Financial Education series, Centier To You. Get your child on the path toward saving success with Centier's Junior Investors Club, an exciting savings account for kids to start good savings habits.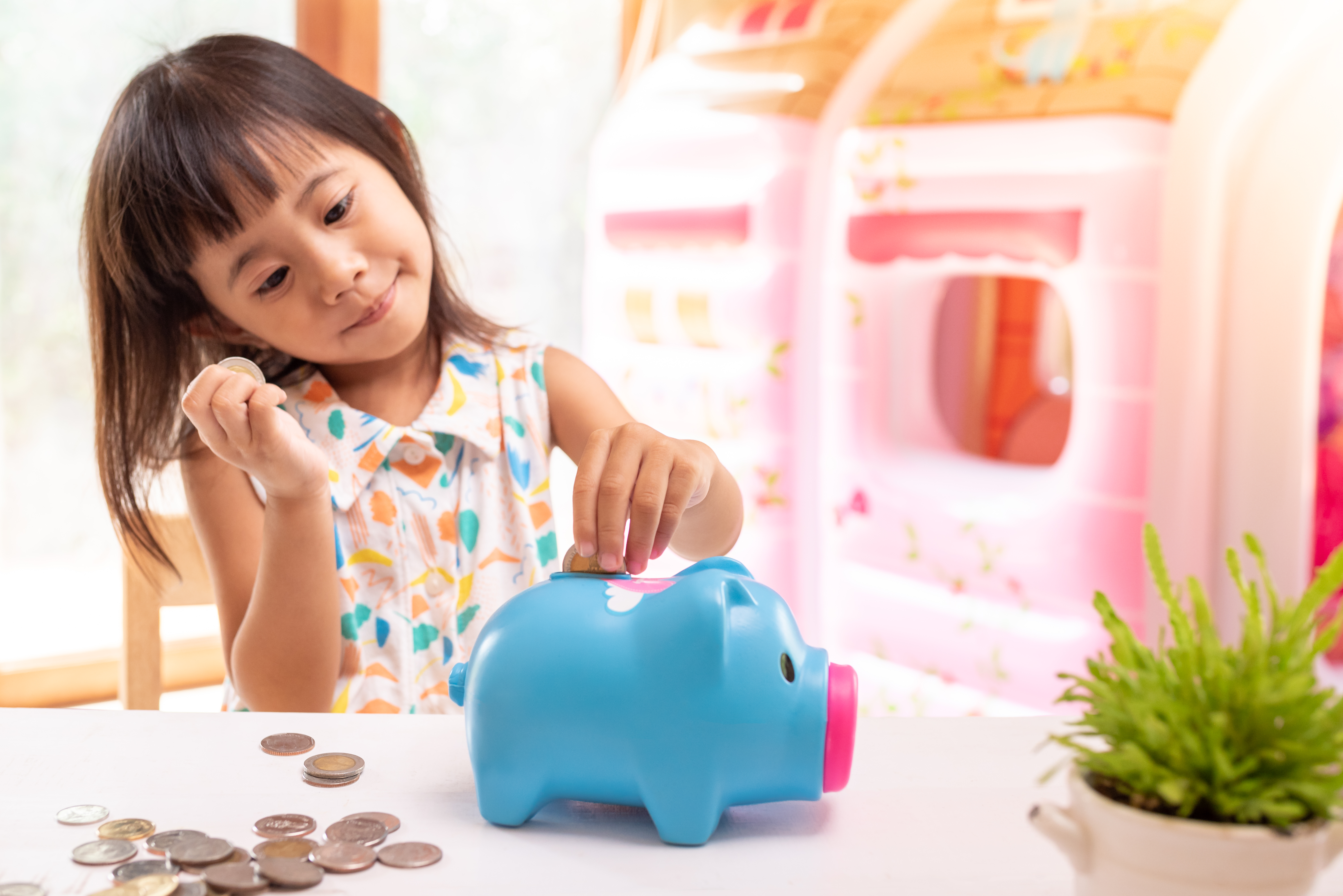 Several organizations provide educational resources available for parents to help children learn about money management in a fun and interactive way. Check them out below!
Youth and Money
Use these tips and resources from the American Bankers Association to help youth understand money concepts that will set them on the path to a smart financial future. These interactive resources give money management tips for children who are pre-school-aged through 12th grade. Lessons include Bankers and You Bingo, a Needs vs. Wants coloring sheet, top 10 personal finance tips for college students, and more!
Money Smart for Young People
The Federal Deposit Insurance Corporation offers a series consisting of four free curriculum products. Each age-appropriate curriculum includes lesson plans for educators along with guides for parents and caregivers available for download. Lessons include Educator's Guides with hands-on activities to promote student participation in the learning process. Grade-level modifications are identified throughout the activities, worksheets that can be done at home with a parent, and more.
Money Adventure Mobile App
This interactive app from the U.S. Currency Education Program is a fun way for students to learn about the security and design features of Federal Reserve notes. Money Adventure has two primary components—a note front explorer and a note back explorer. In the note front explorer, students can tilt and tap an interactive $20 bill to discover its unique features. In the note back explorer, students team up with Buck the Time-Traveling Dog on a quest through the historical events illustrated on the back of U.S. currency. To download Money Adventure on your Android device, visit the Google Play Store. To download Money Adventure on your iPhone or iPad, visit the Apple App Store.
Money as You Grow
The Consumer Finance Protection Bureau provides several resources to teach children about financial management—including earning, saving, planning, and shopping. The site provides interactive games, activities, book suggestions, and more so parents can help set the foundation for financial responsibility in their child's future.
Find even more information and resources for National Teach Children to Save Day through the Financial Educator's Council.