view financial guidance
view business products
lean about SBA Loans
contact a small business professional
find a banker near me
read more about managing a small business
Growth Financing Solutions
Fulfill your capital needs with our robust suite of products and services.
SBA Loans
As a small business, you have financing options. Learn more about SBA loan offers.
Payment Solutions
Simplify the customer experience by expanding your payment offerings.
Tools & Resources to Help You Grow Your Business
We want your company to experience growth and succeed at every stage, so we've outlined a few things to help you take your business to the next level.
6 Key Steps to Level Up Your Business
Reevaluate your business plan. Chances are your company has evolved since you drew up your company's initial blueprint.
Understand your customers. It's critical to know who you're selling to and their preferred products and/or services before you attempt to reach an even larger audience.
Explore capital and financing options. You may want to leverage investor or lender capital to fund your growth ambitions.
Optimize staffing. Employees come at a cost, but they may also be integral to growth, so consider how much payroll you can afford. Outsourcing to independent contractors may even prove to be more cost-effective.
Automate when possible. Time and resources are precious. Any aspect of your business that you can streamline through automation will help you save in both areas.
Sharpen your hard and soft skills. The next phase of your company may demand more from you personally, so explore training programs to hone your talents — such as leadership development, communication, and project management.
Business Growth Strategy FAQs
Developing new products, hiring employees, acquisition, entering new markets — these activities require significant capital. Unless you've routinely set aside excess profits for such ventures, you may need to rely on outside financing sources like equity investors and/or lenders to fund your growth plans.
Growing a company is a time-consuming undertaking. It may introduce unwanted changes to your life, such as more stress and less leisure time. Moreover, growth isn't guaranteed, and you may find yourself spending more without realizing a positive return on investment.
Scaling a business can expand your customer reach and, consequently, increase sales and pad your bottom line. This growth could enable you to continue expanding, reward employees for their contributions, and/or increase your personal profits. Depending on your industry, you may even attract investors or set yourself up for an exit.
Continue exploring small business growth financing resources
Manage Your Business
Discover ways to optimize your operations with the latest financial solutions.
Online & Mobile Banking Solutions
Find convenient digital products and services to streamline your finances.
Savings Accounts
Start setting funds aside with our Commercial Savings Account
Checking Accounts
Manage cash flow efficiently with our MyBiz or MyBiz Plus Checking options.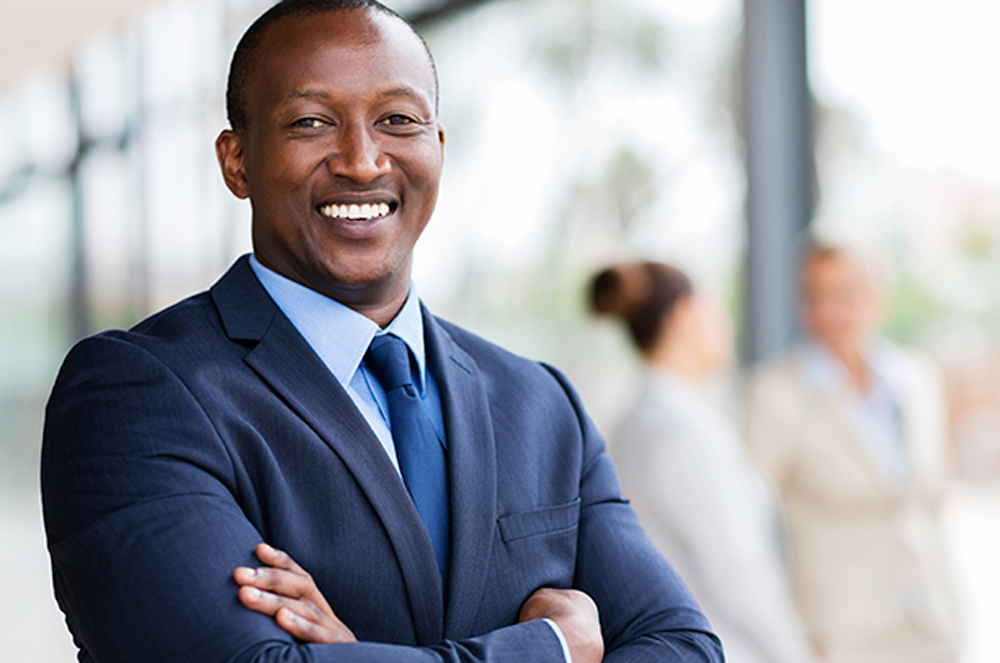 As a client for well over five years, Centier has provided Berglund Construction with the professional counsel needed to make difficult, yet informed, banking decisions. Centier's exemplary service is evident in the knowledgeable, efficient, and effective service we are given. We have opened offices in several different states and have been able to manage our Columbus, OH and Chesterton, IN operations without any disruptions because of Centier's flexibility.
Fred Berglund
Berglund Construction
We were looking for a local, community bank with friendly faces to build a relationship. Centier's associates are always there when we need them. I am grateful my bankers were proactive making sure we had everything we needed during the PPP loan process.
Darquia Biffle, Owner
Big Daddy's Barbeque
I saw the passion that Centier has for helping people and that is what convinced me. Since then, it's been one welcome experience after another. We have formed personal relationships with the Centier Team, and it just keeps on growing.
Deb Lambert, President & CEO
Byron Wellness Community
I have never experienced a bank that was passionate about my business' success the way the team at Centier is. They are fun, creative, and dedicated to a long term, full banking relationship with their clients.
Charlie Crouse, President
TBA & Oil Warehouse
The most important thing when seeking a financial institution is feeling that the partnership is right. Centier Bank makes us feel at home, while also understanding and supporting our organization's mission.
Jason McManus, CEO
Wabash Center
Centier Bank thought I had a great company and wanted my business. I made the switch in 2019 and the relationship has been fantastic. Centier has been very easy to work with and I would highly recommend them.
Thomas Lowe, President
Round 2
Our journey to Centier was born from a desire to partner with a financial institution that values investment and partnership. The relationship we forged is built on trust and loyalty and has propelled us to the forefront of our industry.
Nancy E. Martinez, Vice President
Roger & Son Construction