receive financial guidance
view business Products
contact a small business professional
read testimonials
find a banker near me
read small business blog posts
Online & Mobile Banking
Find convenient digital products and services to streamline your finances.
Payment Solutions
Simplify the customer experience by expanding your payment offerings.
Business Checking Accounts
Take control of your cash flow with a MyBiz or MyBiz Plus Checking account.
More Business Management Resources to Help You Optimize Business Management Systems & Processes
We want your business to grow and succeed at every stage, so we've outlined a few things to help you continue your journey.
Explore some of the most common tax deductions for small businesses to lower your tax bill and protect your bottom line. View Taking Business Tax Deductions on TurboTax.

Expand your understanding of small business management responsibilities, including employee recruitment, customer analysis, sales best practices, and even exit strategies. Take the SBA Manage Course from learn.sba.gov.
Learn how payment systems function and, ultimately, enable small business owners to make sales. View our Autobooks payment solution.
Generally, businesses use financing to meet operating expenses and facilitate expansion as well as to acquire, replace, or repair assets. For example, credit cards can help with small expenses, such as office supplies or travel, while equipment financing can facilitate the purchase of key assets, like company vehicles.

Not sure where to start? Centier can help you determine the right products for your business — speak with a small business banker.
Borrowing is common among all businesses, big and small, especially from traditional financial institutions like banks. According to the Small Business Credit Survey, nearly three in four firms had outstanding debt in 2021. Moreover, 90% of firms entrusted either a small or large bank with their financial needs.
The ideal level of debt varies from company to company — one may need extensive inventory financing while another solely requires an active line of credit for occasional office expenses. The majority of small businesses tend to carry less than $100,000 in debt on their books, however, it's not unreasonable for growing businesses to borrow $250,000 or even $1 million as they expand operations.
Employing a finance professional can help you navigate early operational challenges as well as keep records neat and tidy. That said, small businesses (or even startups with large scale ambitions) don't need to hire a CFO right away — a bookkeeper suffices for most initial financial responsibilities, like handling A/R and A/P. Consider hiring a bookkeeper, part-time or full-time, while you get your business off the ground and build a customer base.
Grow your Business
Take your operations to the next level.
Savings Account
Start setting funds aside with our Commercial Savings Account.
Loans & Lines of Credit
Fulfill your capital needs with our robust suite of products and services.
SBA Loans
As a small business, you have options. Learn more about SBA loan offers.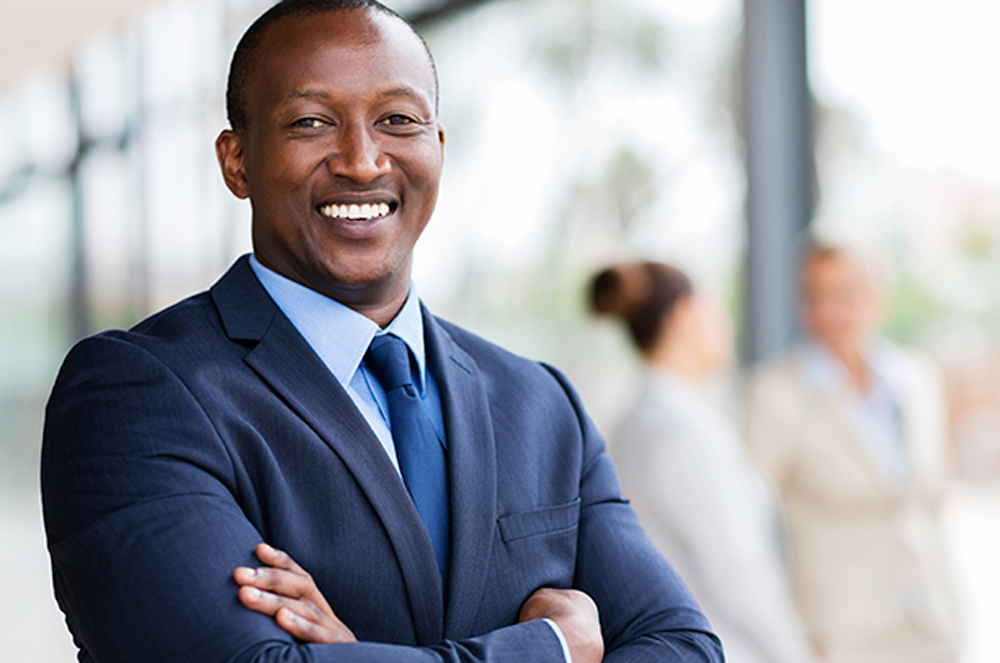 We were looking for a local, community bank with friendly faces to build a relationship. Centier's associates are always there when we need them. I am grateful my bankers were proactive making sure we had everything we needed during the PPP loan process.
Darquia Biffle, Owner
Big Daddy's Barbeque
I saw the passion that Centier has for helping people and that is what convinced me. Since then, it's been one welcome experience after another. We have formed personal relationships with the Centier Team, and it just keeps on growing.
Deb Lambert, President & CEO
Byron Wellness Community
I have never experienced a bank that was passionate about my business' success the way the team at Centier is. They are fun, creative, and dedicated to a long term, full banking relationship with their clients.
Charlie Crouse, President
TBA & Oil Warehouse
The most important thing when seeking a financial institution is feeling that the partnership is right. Centier Bank makes us feel at home, while also understanding and supporting our organization's mission.
Jason McManus, CEO
Wabash Center
Centier Bank thought I had a great company and wanted my business. I made the switch in 2019 and the relationship has been fantastic. Centier has been very easy to work with and I would highly recommend them.
Thomas Lowe, President
Round 2
Our journey to Centier was born from a desire to partner with a financial institution that values investment and partnership. The relationship we forged is built on trust and loyalty and has propelled us to the forefront of our industry.
Nancy E. Martinez, Vice President
Roger & Son Construction