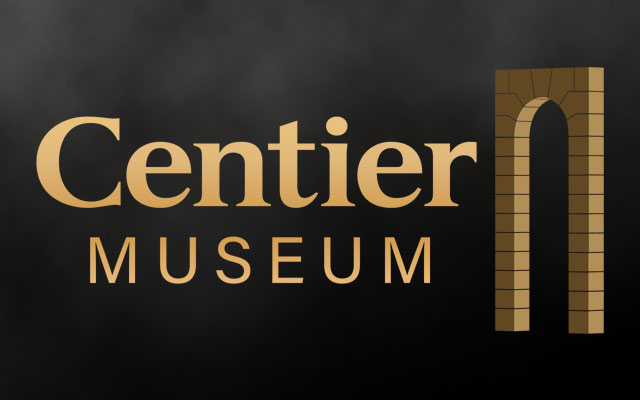 Centier Museum
---
Monday-Friday: 9:00am-5:00pm
Saturday: 9:00am-12:00pm
Centier Museum: Experience Our History
Centier Bank marks a significant milestone in its corporate history with the opening of the Centier Bank Museum in 2021!
Indiana's largest private, family-owned bank has a rich 126-year history that takes visitors on an inspiring journey through the decades. Find yourself immersed in the story of the bank's founder, Henry Schrage, from his immigration to Whiting, Ind., in the mid-1800s, all the way up to today, with the fifth generation of the Schrage family committed to their family's legacy of preserving hometown banking for generations to come.
We are thrilled to open our doors to you, and to provide an intimate look at our Centier Bank family history through old photos, aged artifacts, timeless relics, and more. We look forward to welcoming you to the Centier Bank Museum!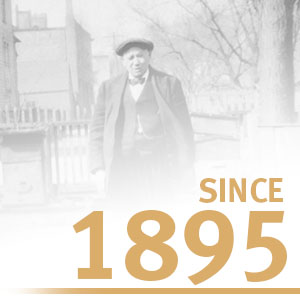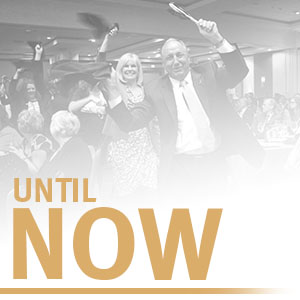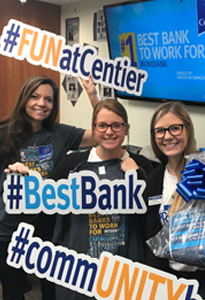 Culture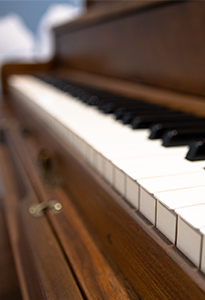 Heritage
Family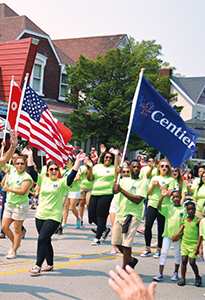 Community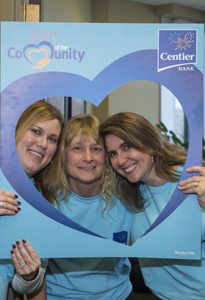 Values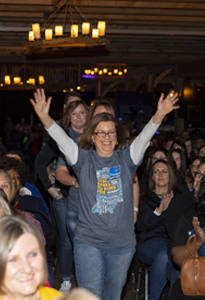 Associates
Realistic 3D Tour
We have created a special virtual 3D tour of our historical museum so viewers who aren't able to visit can still enjoy the exhibits. With this online tour, viewers have the opportunity to scroll their way through the museum and get a close look at displays, just like they would if they were standing inside the Centier Bank Museum in person. Experience the evolution of community banking with our informational wall panels, heirlooms, artifacts, and photos dating back to the 1800s. Enjoy the full experience of the Centier Bank Museum from the convenience of your home, or from anywhere!
Get a preview of the Centier Museum by taking a 3D Tour.



Learn More About Each Exhibit
The original Vault Door can be found in the vault, located in the South East corner of the museum.
Original vault door from Centier Bank's first location at 1738 119th Street.
This composition of women who trailblazed the path of the Bank and also middle America can be found in the entry foyer.
Carolina Wustenfelt was among the first families in the Whiting-Robertsdale area. She and her husband, Henry Sr., had six children. She managed their general store and provided goods and services for the growing community and visitors passing through.
Her contributions allowed Henry time to work on therailroad and focus on his community leadership.
Lois Coffin was born in Crown Point and married Walter Sr., in 1909. She supported her husband throughout his political career as Mayor of Whiting for four consecutive terms. Together, they raised three children, Genevie, Virginia, and Walter Jr.
Doris Schrage began her career at Bank of Whiting as Walter Sr.'s Executive Assistant. An alumna of the University of Illinois, she was very involved in day-to-day business and was so knowledgeable that she essentially ran the Bank after Walter Sr.'s passing. This led her to working with Wally Schrage, whom she assisted in managing the Bank and carrying on the family legacy. They married in 1944 and had two children, Pat and Mike.
Pat Burgess is one of Wally and Doris' two children, has been supportive in her brother Mike's roles as chairman, CEO, and president of the Bank for the past five decades. She focused her career on teaching and raising three children of her own. Pat's commitment to the Bank has been unwavering and has supported the family business through some turbulent times. Her loyalty to the Bank supports the family's "Not For Sale" promise.
Jill Schrage is a member of the Bank's Marketing Department for nearly 30 years. She plans many of the Bank's associate events, manages the Quarter Century Club, selects art and décor for branches, and devotes her time and talents to philanthropic engagements. Jill has worked side-by-side with her husband, Mike, to nurture and grow Centier's corporate culture. She takes great joy in working alongside her daughters, Laura, Melissa, and Stephanie to support bank and community projects.
Located inside the vault, this safe was made by the Victor Safe & Lock Co. in 1904.
Produced in Cincinnati, OH, this safe has an estimated weight of 3,000 pounds.
The Victor Safe & Lock Co. dates back to the 1880s, and catered to a growing demand for small, secure safes used by lawyers, doctors, clergymen, and more.
Located on the South Wall, this arch framed the entryway into the original Bank of Whiting building.
The original location of Bank of Whiting was down 119th Street, closer to the railroad tracks and lakefront. Henry and Caroline Schrage's general store and post office were on of the earliest businesses, and central to the town of Whiting.
When Henry founded the Bank in 1895, it was the first bank established in the town. When the original building was torn down in the 1980s, new owner Edward Korosi preserved the arch.
Withstanding more than 125 years, this relic is a community treasure for Whiting.
Plan Your Visit

1500 119th St, Whiting, IN 46394